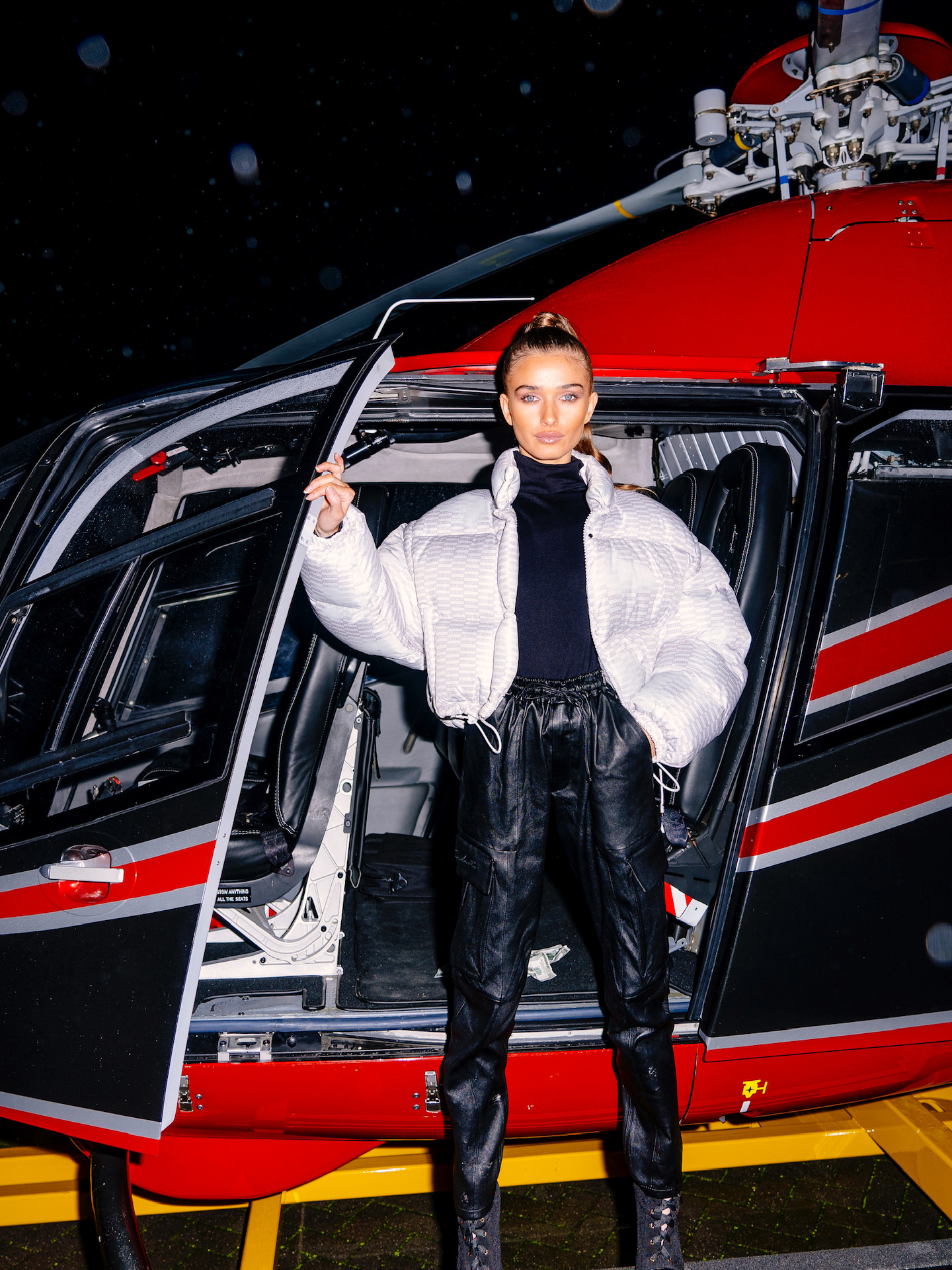 Introducing The End of the Beginning campaign, featuring the BMT (Big Men Ting) and BGT (Bad Gyal Ting) Jackets. These exceptional pieces were crafted with individuals like you in mind – the ones who persevere, rise above, and push forward despite challenging times and troubled minds. Immerse yourself in the celestial details of these jackets, for they offer an enchanting realm to be discovered.
DESIGNING LIBERTY
From Celes to you, let's delve into the truth, My dreams wander wildly, where a scorpion-like creature I meet, its form blurry, causing me to awaken with a scream. Many perceive this as a city adorned with bright red lights, but I comprehend the streets without truly being from them. Or perhaps, I am. It all began with youthful enthusiasm, then I departed for the city of freedom, or so they say. They amplify small cracks, widening the divides, forcing those with voices to hide. Now I witness the skyline ascending sky-high, contemplating if angels indeed soar above.
FREEDOM FIGHTER
Amidst my sorrows, I discovered them, the Celes that protected even my shadow. Thinkers, innovators, and sometimes sinners, a toy box of misfits teetering on the edge. People who dream with open eyes, caught in the grind. They sacrificed and paid the price, unafraid to take chances. Life is a gamble, so choose your companions wisely. Tonight, there is a sense of unrest in the air, for those who laugh and look but fail to truly care. Life can be unjust. Nevertheless, we will persist, producing and utilizing our minds for good. Today, we declare that visual impairment shall plague us no more.
END OF THE BEGINNING
We possess an opportunity to construct something new, based on ideals and emotions rooted in truth. Let's commence with the move. The youth ride on, and I hold my head high during these troubled times. Others may fail to comprehend our mission – to see the city from a unique perspective, together with the select few. We choose to live one year as a united crew, rather than a hundred years as sheep. Yet, they will never fathom something so profound, like butterflies fluttering through the streets. We embark on this journey, for time is linear, not circular as they would like us to believe. We stand united for the big men things, engraved within our very beings.